Value Stream Mapping: A Gemba Based Workshop
Create customer value at the lowest cost to your company
---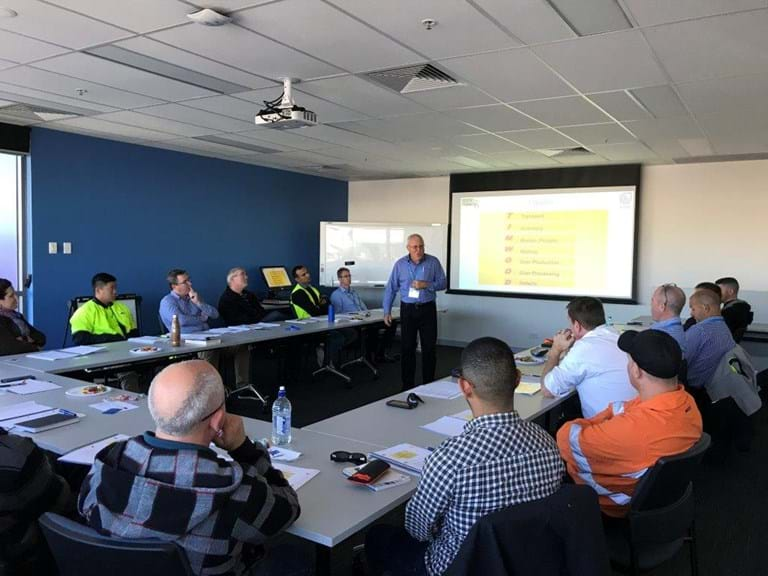 BRISBANE: 27 and 28 November 2017 Brisbane Register Here
SYDNEY: 29 and 30 November 2017 Sydney Register Here
TIME: 8.30am - 4.30pm
LOCATION: Brisbane: Brisbane City Council, North Regional Business Centre
Sydney: Prysmian Australia, Heathcote Road, Liverpool
FEE (includes GST) Members $590 / Non Members $790 (Includes workbook and lunch)
---
EVENT OVERVIEW
90% of the waste in your organisation is there because you live there every day and have simply lost the ability to see. Making it visible through a VALUE STREAM MAP opens everyone's eyes and gains their commitment to address waste and change. It is a fact that just 1% of Australian companies are actually achieving breakthrough results through LEAN. LEAN means understanding your VALUE STREAM, creating FLOW at the PULL of the down-stream customer and eliminating WASTE. Sounds easy but where do you start? Value Stream Mapping is the only place to start! A Value Stream Map will allow you to see what is invisible to you every day and direct you to the right improvement tool. Gary Kerr says "we can't see the waste around us at work because we live here every day". Mapping is like taking a 'photo' of the information flow, of the material flow and the product flow so that you can observe the WASTE. If you haven't started mapping yet, then you are probably one of the 99% of the companies not getting the results you need. Come and learn how to create customer value at the lowest cost to your company
WORKSHOP DESCRIPTION
This two-day, practical workshop makes lean thinking and business improvement principles easy to understand through both hands-on simulations and real projects undertaken at the host plant. Upon completion of this two-day interactive training session, participants will:
Know and understand each of the 5 steps to "Lean Thinking"
List the 7 forms of "Waste" and briefly describe each as it relates to his or her facility or environment
Understand what is communicated in a Value Stream Map and learn how to create one for own value stream
Use simple Value Stream Mapping to clarify a present operation (Present State Map)
Calculate what is "Value Added" and "Non-Value Added" in any work environment
Describe the impact that plant layout and set-up time have on production
Describe a "Pull System," its typical characteristics and its effect on customers and quality
Define "Takt Time" and know how to calculate it
Explain how "Takt Time" can aid in the decision making process of determining best choices
Brainstorm lean opportunities for improvement
Generate a "Future State Map" for a given product or process
Develop an "Action Plan" that will serve as a roadmap for improvement
TRAINING FACILITATOR
Gary Kerr, Director, Leveraged LEAN
Gary has brought rapid improvements to many Australian organisations over 10 years and is today recognised as being one of our most respected practitioners and leading implementers of lean . Formerly the Operations Manager at ADI Munitions Benalla, he transformed his facility using lean thinking. Gary is a past president of AME Australia and regularly takes benchmarking tours to the best practice plants in North America.
SAFETY REQUIREMENTS
Please wear long sleeved shirt, trousers. high vis vest, safety glasses and safety footwear for site work.
OTHER REGISTRATION INFORMATION
You can become an AME member for $265 per year and obtain the discounted AME member rate for this event.
The host company reserves the right to decline attendees.
Cancellations can be made up to one week before the event. Substitutions may be made up to three days before the event.
This event may be cancelled by AME for any reason. AME is not responsible for incidental costs incurred by registrants.
AME may take photographs during events and may use those photographs for AME's purposes.
CONTACT
Please direct enquiries to Siobhan Browne, Marketing and Events Manager on 1300 263 287 or events@ame.org.au.