Pfizer Australia Workplace Insights Tour
Best Practice in Visual Management, GEMBA and GMP
---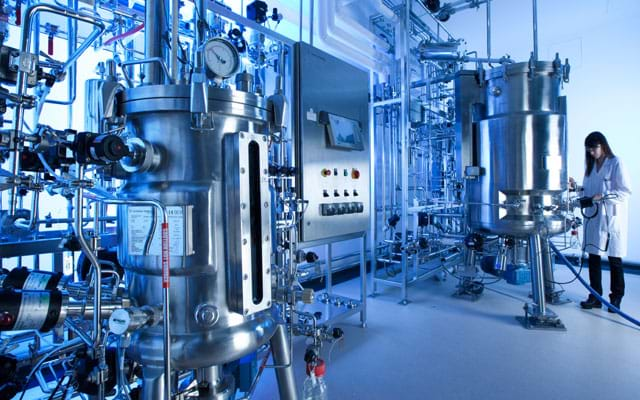 DATE: Thursday 24 August, 2017
TIME: 11.00am - 1.00pm
ADDRESS: Pfizer Australia, 38-42 Wharf Road, West Ryde NSW 2114
FEE (incl. GST): AME Members $25 / Non Members $75
---
COMPANY OVERVIEW
Pfizer Australia's Sydney Manufacturing plant was established in 1959 and is strategically located with the Pfizer Australia headquarters in West Ryde. The plant produces product for both human and animal health.
The site produces the traditional tablets, capsules (known as Solid Oral Dose), suspensions and pastes prescribed by healthcare professionals and veterinarians every day.
The 150 colleagues employed at the plant come from a diverse range of backgrounds and work across manufacturing, packaging, quality, logistics and supply chin. The site produces 302 individuals SKUs across 19 products – 15 human and four animal health. Each year almost 1 billion million individual units are manufactured on site and a further 29 million finished goods are packaged.
Pfizer Australia believes that innovation comes from working in partnership with others. They are innovating to bring therapies to patients that allow them to live better and longer lives and vaccines to prevent them from becoming sick in the first place.
They are proud to be part of an industry that has helped treat, cure and eradicate life-threatening diseases. They play an active role across the Australian healthcare spectrum working with patient organisations and government for the benefit of each patient.
Since 1956, their people have worked together with their partners for the sole purpose of ensuring that Australians can access new and innovative medicines to extend and improve life. They are proud of their history and look forward with enthusiasm to the future.
WHAT YOU WILL SEE & LEARN
Attendees will tour through the plant including manufacturing, packaging and warehouse to see best practices in visual management, Gemba, and GMP (good manufacturing practices).
Learn from a leading global multinational pharmaceutical company on how to apply manufacturing excellence tools side-by-side with advance technological solution.
WHO SHOULD ATTEND
Leaders who want to advance their businesses by implementing manufacturing excellence concepts/tools/processes.
PRESENTER AND TOUR GUIDE
Site Operational Excellence Team
WHAT TO WEAR
Closed toe shoes. Additional information to be supplied to confirmed attendees.
OTHER REGISTRATION INFORMATION
You can become an AME member for $265 per year and obtain the discounted AME member rate for this event.
The host company reserves the right to decline attendees.
Maximum three people per company, additions will be added to a waitlist.
Cancellations can be made up to one week before the event. Substitutions may be made up to three days before the event.
This event may be cancelled by AME for any reason. AME is not responsible for incidental costs incurred by registrants.
AME may take photographs during events and may use those photographs for AME's purposes.
CONTACT
Please direct enquiries to Siobhan Browne, Marketing and Events Manager on 1300 263 287 or events@ame.org.au.