Ozgene's CI Journey - to advance humanity - inspire curiosity
---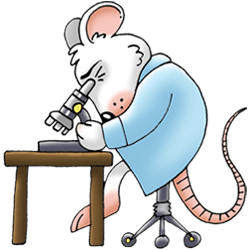 DATE: Friday, 29 September, 2017
TIME: 8.30am - 12.30pm
ADDRESS: Unit 5, 6 Brodiehall Drive, Bentley DC, WA 6983
FEE: $25 Members / $75 Non Members
---
ABOUT OZGENE
Ozgene is an Australian company that generates customised genetically modified mice for drug validation and medical research trials worldwide. Using Lean Management, they are able to efficiently and consistently provide their clients with high quality mouse models to advance humanity and inspire curiosity.
Today, Ozgene is one of the leading companies providing genetically customised mice for researchers around the world. In fact, 80% of their customers are located outside of Australia. Shipments leave the Ozgene facility almost daily for their destinations in the US, Europe, Asia, South America and New Zealand. Microscope mouse Ozgene mice can be found in laboratories on almost every continent in small academic institutions to multinational pharmaceutical companies. They have been for nearly 15 years. The experience behind Ozgene doesn't stop there.
CEO and Co-founder, Dr Frank Koentgen, and the Ozgene team have over 20 years of experience in the generation of genetically modified mice. It begins even before Ozgene was born when Dr Koentgen generated the first knockout mouse from the C57BL/6 mouse strain in 1993. Most recently, Ozgene patented the sequential cloning system.
OZGENE'S LEAN JOURNEY
Ozgene's Lean journey started in 2009 when CEO, Dr Frank Koentgen, first got hold of the book "The Toyota Way", by Jeff Liker. Intrigued by the book, Frank studied Lean further, including the "Shingo Study Tour" in Japan in May 2012.
At Ozgene, Lean can be best described as "human Lean", centred on the core values of being humble and respectful, as well as, building trust and confidence. As part of this, each individual process is humanised, stabilised, standardised and improved. The implementation of Lean has led to a significant improvement in productivity and a remarkable reduction in project timelines.
The Shingo Institute has played a key part in reinforcing and assisting Ozgene's human Lean journey, and Frank was honoured to be asked to join the Shingo Executive Advisory Board in 2015.
WHO SHOULD ATTEND
This tour would be beneficial to all levels of management interested in Lean and continuous improvement.
WHAT TO WEAR
To be advised.
OTHER REGISTRATION INFORMATION
You can become an AME member for $265 per year and obtain the discounted AME member rate for this event.
The host company reserves the right to decline attendees.
Maximum three people per company, additions will be added to a waitlist.
Cancellations can be made up to one week before the event. Substitutions may be made up to three days before the event.
This event may be cancelled by AME for any reason. AME is not responsible for incidental costs incurred by registrants.
AME may take photographs during events and may use those photographs for AME's purposes.
CONTACT
Please direct enquiries to Siobhan Browne, Marketing and Events Manager on 1300 263 287 or events@ame.org.au.