Operational Excellence Networking Dinner
The Value of Excellence
---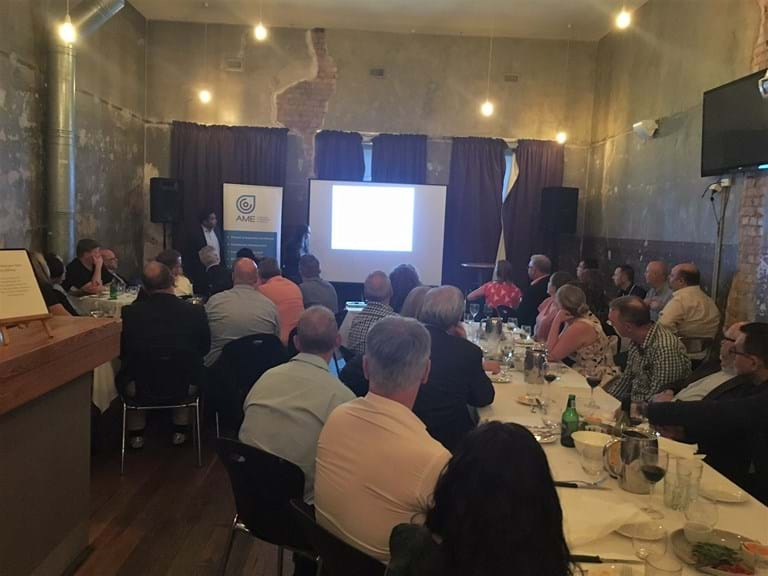 DATE: Tuesday 16 October 2018
TIME: 6:00pm - 9:00pm
ADDRESS: The Leveson Hotel, North Melbourne
FEE (incl. GST): AME Members $44 / Non Members $66 (includes main meal and drinks)
---
EVENT OVERVIEW
AME invites you to register for the upcoming Operational Excellence Networking Dinner. At this event we welcome two guest speakers presenting on business excellence. The evening's talk will explore the true worth of your business, and in the process, help you understand what you can do to actively grow it.
The topics include:
Speaker 1 - Putting a $ value on excellence / Practical steps for building improvement capability in your business
Speaker 2 - How business excellence guided our success
GUEST SPEAKERS
Speaker 1 - Colin Gare, Finance Transformation Manager at VicRoads and Chair at Business Excellence Australia
Speaker 2 - Program Manager Austin by Design at Austin Health Melbourne
WHO SHOULD ATTEND
Anyone interested in lean leadership, lean methodologies, improving processes and operational excellence.
AGENDA
6.00pm - Drinks on Arrival / Networking
6.30pm - 6.45pm Dinner Orders Taken
6.45pm - 7.15pm Presentation 1
7.15pm - 7.30pm Q&A / Discussion
7.30pm - 8.00pm Dinner Served
78.00pm - 8.30pm Presentation 2
8.30pm - 9.00pm Q&A / Discussion
OTHER REGISTRATION INFORMATION
You can become an AME member for $265 per year and obtain the discounted AME member rate for this event.
Cancellations can be made up to one week before the event. Substitutions may be made up to three days before the event.
This event may be cancelled by AME for any reason. AME is not responsible for incidental costs incurred by registrants.
AME may take photographs during events and may use those photographs for AME's purposes.
CONTACT
Please direct enquiries to Siobhan Browne, Marketing and Events Manager on 1300 263 287 or events@ame.org.au.