Volgren Workplace Insights Tour
Best practice in Lean manufacturing
---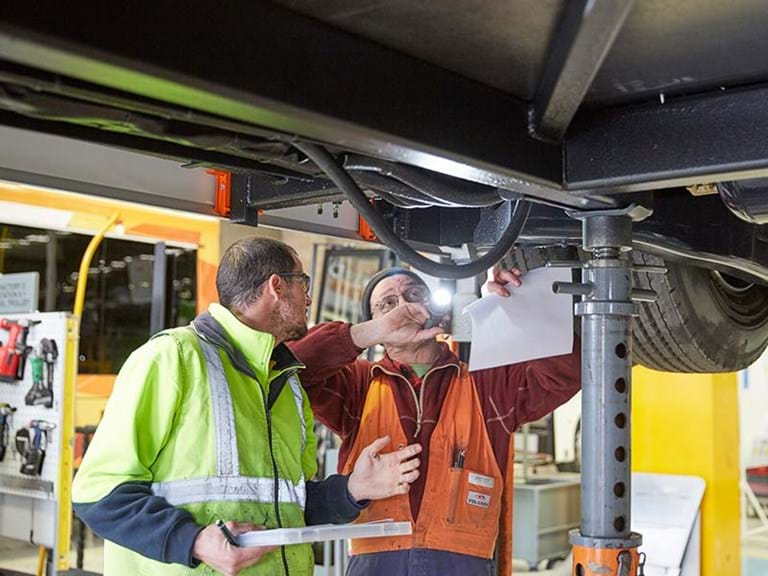 DATE: Friday, 9 June, 2017
TIME: 8.30am - 12.00pm
VENUE: Volgren, 221-243 Hammond Road, Dandenong South, VIC 3175
FEE: Free for AME Members
---
EVENT OVERVIEW
AME Site visits are a great opportunity to 'learn by seeing' and ensure you experience 'hands on' tools and skills to take back to your workplace. This tour will inform participants on Volgren's manufacturing of highly customized buses for local and international markets.
Volgren will share its history, products, look at current market trends, market strengths and initiatives.
Volgren manufacturers across Australia and exports to the world. You'll find Volgren buses getting passengers where they need to be in Australasia, throughout the Asia-Pacific region and the Middle East. No matter where you are in the world. In addition to manufacturing road-ready buses for export, Volgren also export our bus body kits to overseas partners for assembly in local markets. Volgren has exported in excess of 1,500 kits to assemblers in Asia, Europe and South America for supply to their local or neighbouring markets.
WHO SHOULD ATTEND
This tour would be beneficial to all levels of management and or shop floor personnel interested in manufacturing.
WHAT YOU WILL SHARE & LEARN
How to manage complex pre-production activities
Shop floor layout and systems designed flow
Material delivery systems
How to deal with product variety
AGENDA
8:30am - Registration & Safety Induction
8:40am - Official Welcome
9:30am - Volgren Presentation & Questions
10.30am - Shop Floor Tour
11:30am - Discussion/ Observations/Key Takeaways & Networking
11:30am - Event closure and depart
PRESENTATION
Key presentations will be made by Marcus Downie (Planning & Systems Manager) and Jim Jones (Operations Manager)
Shop floor tour will be conducted by Shop Floor Supervisors and Team Leaders
COMPANY OVERVIEW
In 1977 Volgren began manufacturing bus bodies for a very straightforward reason: we were bus operators ourselves and we wanted to build a more reliable, more comfortable, longer lasting vehicle with lower operating costs than the ones available at the time.
We understood the frustrations, the demands and the quirks of the industry. We could empathise with drivers, operators and passengers. This gave us an unusually good insight into what made a great bus. And making great bus bodies is what we did.
It's what we still do today – with the latest technology; with the best engineers and tradespeople; with a desire to always be better. But most importantly of all, with that original desire to build a bus with operators' needs in mind. Although Volgren is and always will be a bus body manufacturer, it is perhaps the way we bring people together that truly sets us apart.
We bring different chassis manufacturers together with our engineers. When you combine this partnership with our state of the art manufacturing process, you get maximum flexibility when it comes to your business requirements.
We bring people within government together with people in the bus industry to create better public transport. And out in the community at large, our buses quite literally bring people together every single day… not just in Australia but around the world.
WHAT TO WEAR
Closed toe shoes. Volgren will provide safety glasses and ear plugs and safety vests.
OTHER REGISTRATION INFORMATION
You can become an AME member for $265 per year and attend this event for free. Call AME 1300 263 287 today to sign up.
The host company reserves the right to decline attendees.
Maximum three people per company, additions will be added to a waitlist.
Cancellations can be made up to one week before the event. Substitutions may be made up to three days before the event.
This event may be cancelled by AME for any reason. AME is not responsible for incidental costs incurred by registrants.
AME may take photographs during events and may use those photographs for AME's purposes.
CONTACT
Please direct enquiries to Siobhan Browne, Marketing and Events Manager on 1300 263 287 or events@ame.org.au.