Operational Excellence Breakfast Series
Creating a platform to exchange ideas and network!
---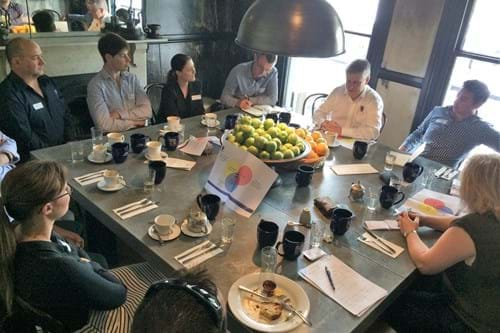 DATE: Tuesday 28 August 2018
TIME: 7:30am - 9:00am
VENUE: Pearl Cafe, 28 Logan Rd, Woolloongabba QLD 4102
FEE: Free for AME Members and $11 Non Members
NOTE: Participants are required to pay for coffee/breakfast.
Numbers are limited to allow for maximum interaction.
---
TOPIC
Preparing for the Factory of the Future
EVENT OVERVIEW
This month we will be joined by Marcio Casagranda, Operations Manager at Vanguard Blinds. Marcio's presentation will talk about his time at Dowell Windows. As National Improvement Manager, he worked closely with the CEO and Finance Manager to develop a vision of the "Factory of the Future".
The presentation will talk about the reasons for starting this project, both financial and strategic. He will also discuss how they created the concept of the "Factory of the Future" and how they used the national lean audit to create competition across 9 sites and exchange information and lessons learned among the sites. He will then go into some detail of some of the key projects and share the learnings and challenges of this process. Towards the end Marcio will share some of the benefits and financial results achieved.
OTHER REGISTRATION INFORMATION
You can become an AME member for $265 per year.
This event may be cancelled by AME for any reason. AME is not responsible for incidental costs incurred by registrants.
AME may take photographs during events and may use those photographs for AME's purposes.
CONTACT
Please direct enquiries to Laura Robertson on 1300 263 287 or ame@ame.org.au.