Asahi Beverages Site Tour and Love and Lean Workshop
Combining operational excellence tools with people-centric leadership
---
Our site tour and workshop events start with a detailed presentation on the topic by a senior manager at the host site , followed by an opportunity to see these in action and then a roundtable discussion. After lunch attendees will then take part in an interactive presentation/workshop session on the topic facilitated by one of the international keynotes.
DATE: Monday, 5 March 2018
TIME: Arrive at 8.15am. Bus leaving at 8.30am sharp and returning at 5.00pm.
BUS PICK UP AND DROP OFF: The Larwill Studio Boutique Hotel, 48 Flemington Rd, Parkville VIC 3052 (Meet in the Lobby)
LOCATION: Asahi Beverages, 2 Beverage Drive, Tullamarine VIC 3043
FEE (incl. GST): AME Members and Delegates $390 Public $490
---
Asahi Beverages Tour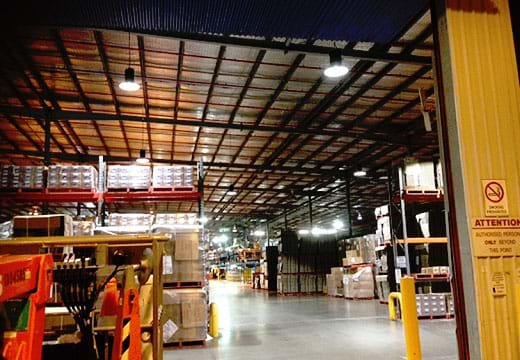 TOUR HOST
Asahi Beverages is one of the leading beverage companies in Australia and New Zealand. With a rich and varied history, Asahi Beverages markets quality alcohol and non-alcohol beverages, boasting a strong portfolio of established household brands and innovative, new-to-market products. Asahi Beverages is a member of Asahi Group Holdings, one of Japan's leading beverage companies, and comprises of some of Australia and New Zealand's most successful beverage businesses, including Schweppes Australia, Asahi Premium Beverages, Independent Liquor and The Better Drinks Co.
WHAT YOU WILL SEE & LEARN
Attendees will tour through the plant including manufacturing, packaging and warehouse to see best practices. The Site Operational Excellence Team will provide attendees with an overview of the Asahi Operational Excellence System (OES). OES takes lean tools like 5S, Short Interval Control & SMED applies them to a standardised format and then teaches all aspects of the business on how and when to apply them. These systems are then assessed & measured against a set of standards that enable us to see how mature our business is in utilising these tools
Love and Lean Workshop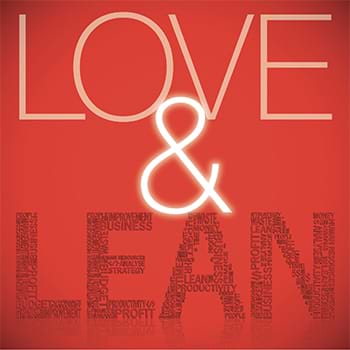 HIGHLIGHTS
Win their hearts and minds – equip their hands! Learn how to blend love & lean to create a winning combination towards its goal of an environment where employees are "engaged when we are here…fulfilled when we go home!"
WORKSHOP OVERVIEW
What should a people-centric culture look like? George Saiz, current president and CEO of AME, shares insights on how you can approach that and gives examples of how employees have responded, including the development of a six pillar process to encompass the creation and sustaining of a people-centric culture. Hear how to equip your engaged employees with the tools of lean to achieve outstanding business results with examples of building A3 thinking into the DNA of the organization.
This workshop will include a presentation by Gorge Saiz. Attendees will have a chance for feedback and the opportunity to discuss:
People-Centric Culture
Employee Engagement
Lean Tools
A3 Thinking
PRESENTER: George Saiz
George Saiz is president and CEO of the Association for Manufacturing Excellence (North America). A practitioner and strong proponent of lean and continuous improvement since 1992, he is excited to help AME grow its footprint, and to promote enterprise excellence and people-centric leadership among the next generation of manufacturing leaders. Saiz previously served as president of MicroAire Surgical Instruments, LLC. During a career spanning more than four decades, he worked for a number of medical device manufacturing companies in increasing roles of responsibility from manager, director, general manager, vice president, owner and president. He has significant experience in leading complex organizations and generating growth in sales and earnings. Saiz earned his master's degree in business administration at the University of La Verne in La Verne, Calif., and his bachelor's degree in business administration from West Coast University in Los Angeles, Calif.
Registration Information
WHO SHOULD ATTEND
Leaders who want to advance their businesses by implementing manufacturing excellence concepts/tools/processes.
WHAT TO WEAR
Closed toe shoes. Additional information to be supplied to confirmed attendees.
OTHER REGISTRATION INFORMATION
You can become an AME member for $265 per year and obtain the discounted AME member rate for this event.
The host company reserves the right to decline attendees.
Due to the limited numbers there is a maximum of five people per company, additions will be added to a waitlist.
This event may be cancelled by AME for any reason. AME is not responsible for incidental costs incurred by registrants.
AME may take photographs during events and may use those photographs for AME's purposes.
CONTACT
Please direct enquiries to Siobhan Browne, Marketing and Events Manager on 1300 263 287 or events@ame.org.au.