Asahi Beverages Workplace Insights Tour
Practical Implementation with Operational Excellence System (OES)
---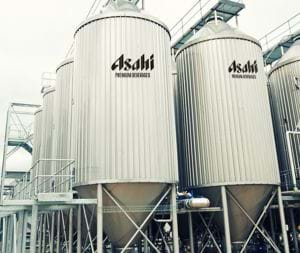 DATE: Thursday, 10 August, 2017
TIME: 8.30am - 11.30am
ADDRESS: Asahi Beverages, 50 Swann Drive, Laverton, Victoria 3028
FEE (incl. GST): AME Members $25 / Non Members $75
EVENT FULLY BOOKED
---
COMPANY OVERVIEW
Asahi Beverages is one of the leading beverage companies in Australia and New Zealand.
With a rich and varied history, Asahi Beverages markets quality alcohol and non-alcohol beverages, boasting a strong portfolio of established household brands and innovative, new-to-market products.
Asahi Beverages is a member of Asahi Group Holdings, one of Japan's leading beverage companies, and comprises of some of Australia and New Zealand's most successful beverage businesses, including Schweppes Australia, Asahi Premium Beverages, Independent Liquor and The Better Drinks Co.
WHAT YOU WILL SEE & LEARN
Attendees will tour through the plant including manufacturing, packaging and warehouse to see best practices.
An overview of the Operational Excellence System (OES). OES takes lean tools like 5S, Short Interval Control & SMED applies them to a standardised format and then teaches all aspects of the business on how and when to apply them. These systems are then assessed & measured against a set of standards that enable us to see how mature our business is in utilising these tools
WHO SHOULD ATTEND
Leaders who want to advance their businesses by implementing manufacturing excellence concepts/tools/processes.
PRESENTER AND TOUR GUIDE
Site Operational Excellence Team
WHAT TO WEAR
Closed toe shoes. Additional information to be supplied to confirmed attendees.
OTHER REGISTRATION INFORMATION
You can become an AME member for $265 per year and obtain the discounted AME member rate for this event.
The host company reserves the right to decline attendees.
Maximum three people per company, additions will be added to a waitlist.
Cancellations can be made up to one week before the event. Substitutions may be made up to three days before the event.
This event may be cancelled by AME for any reason. AME is not responsible for incidental costs incurred by registrants.
AME may take photographs during events and may use those photographs for AME's purposes.
CONTACT
Please direct enquiries to Siobhan Browne, Marketing and Events Manager on 1300 263 287 or events@ame.org.au.